Valuations of artworks for well-established Australian artists can be obtained through Bluechip Investment Art Galleries and accord with the principles set out by the International Valuation Standards Committee determined by relevant market data, market knowledge and experience.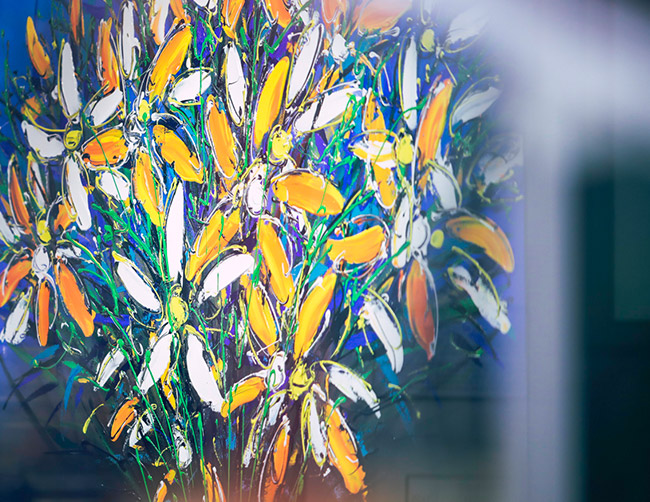 Written valuations serve different purposes and are usually required for the one of the following reasons:
Insurance purposes – replacement for new differs from the asset liquidation value "the cost of replacing the pre-existing artwork with a substantially similar (equal to but not better than) artwork at current new prices."
Superannuation Funds – portfolios which include artwork require regular updated valuations where fair market value is established. Market value is the price at which one can transact and market value is its true underlying value..
Family division, probate, partnership dissolution or bankruptcy where marketable cash value is established. This is based on the fair market value minus all associated selling costs (including premium and commissions payable to auction houses and dealers).
Private sale – a current value is required. A valuation from Bluechip Investment Art Galleries also gives the potential purchasers peace of mind knowing that not only is the artwork authentic but also that they are not being overcharged for the artwork.
The cost of a valuation is $150 with the price of subsequent valuations negotiable depending upon the number of artworks. If the work valued by us is subsequently consigned to the galleries for resale, then the valuation fee will be refunded upon finalization of the sale.
Three photographs are required. The first is of the painting (taken front on and squarely for the best result), the 2nd a closeup of the artist's signature and the 3rd the back of the artwork (which may show an inventory number and whether or not a microchip or artist's DNA has been applied).
Please contact the gallery for further information on (07) 5452 5600 or contact us
Obtain Art Valuation/Appraisal Here
Resales
Bluechip Investment Art Galleries sell a range of investment artwork and are always on the lookout for resales of Pro Hart, Hugh Sawrey, Robert Dickerson, David Boyd and other well-known investment artists.
Bluechip Investment Art Galleries' commission is 33.3% (incl. GST). Please fill out the Art Valuation/Appraisal form for either a written valuation or a request for an appraisal of an artwork for resale. Once submitted, you will receive an invoice for payment if a written valuation is required or we will contact you to discuss the sale of your artwork.